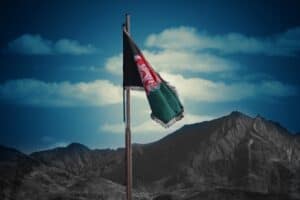 This week's blog may well be overtaken by events as it looks at a translation-related story which has been rumbling in the news for some time and a final decision is still pending. The case in question involves Afghan interpreters who served alongside the British army during their engagement in Afghanistan in the conflict against the Taliban and Al-Qaeda. In 2012 150 interpreters who had worked in the Helmand province were granted sanctuary in the UK under a 5-year visa. With this visa reaching its expiry date, they were recently told that a fee of £2389 would be payable if they wish to be granted indefinite leave to stay in this country.
For many of the interpreters, a fee of this scale is simply unobtainable and it puts their future in this country and, potentially their safety, at considerable risk. This has caused widespread outrage and in May the defence secretary, Gavin Williams, announced that he believes the fee should be waived. While an official statement from the Home Office is still pending at the time of writing, Williams seemed optimistic about a positive outcome, saying "I am quite confident the Home Office will be supporting us and making sure that happens as quickly as possible."
But the true scale of the problem involving Afghans who risked their lives offering translation services to the British army may go far beyond the small subset who qualified to stay in the UK due to their work in the hazardous Helmand region. The Commons defence select committee report "Lost in Translation? Afghan Interpreters and Other Locally Employed Civilians" published in May this year criticises the Home Office and the Ministry of Defence for failing to fulfil its obligations towards thousands of Afghans who worked for the British forces. During the UK's involvement in Afghanistan around 7000 local civilians were employed and about half of these undertook roles as interpreters. Both the interpreters and other locally employed civilians were often exposed to what the select committee report describes as "extremely dangerous situations".
The report examines the schemes which are currently in place to honour the UK's "debt of gratitude" to these Afghan civilians. It is reasonably complimentary about the so-called 'Redundancy Scheme' which is says "has been generous and proportionate in allowing former interpreters […] to  settle in the United Kingdom." The main criticism of this scheme is its arbitrary cut-off date of 19 December 2012. By contrast the committee's criticisms of the 'Intimidation Scheme' are scathing. The report states that there has been an "utter failure […] to relocate even a single locally employed civilian to the UK". It goes on to suggest that the large role played by the Afghan government in shaping the scheme has had a major influence and the report questions whether "the Afghan government […] is simply unwilling to admit that the country is too dangerous to guarantee the safety of former interpreters".
Sources
https://publications.parliament.uk/pa/cm201719/cmselect/cmdfence/572/57202.htm
https://www.theguardian.com/uk-news/2018/may/03/uk-home-office-afghan-interpreters-helmand-immigration-fees
https://www.independent.co.uk/news/uk/home-news/british-army-afghan-interpreters-uk-stay-defence-secretary-gavin-williamson-a8335081.html