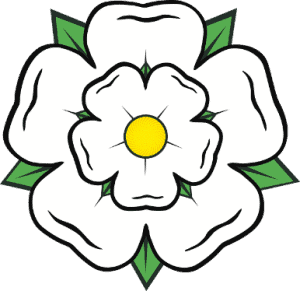 In the grand tradition of "things aren't what they used to be", discussions of globalisation and an increasingly mobile and interconnected world regularly bemoan the detrimental impact on linguistic diversity. The negative ramifications range from the annihilation of entire languages, allegedly "disappearing faster than species" to the loss of individual dialects, leading to journalists warning "northern children of the future will speak like reet southern softies". The common theme in these  analyses is the loss of local identity & culture and thus a decline in diversity, so it is heartening to see recent coverage of an attempt to combat this linguistic homogenisation.
In September/October this year, the Yorkshire Dialect Society ran a six week course called "Let's talk Tyke" (where Tyke indicates a person from Yorkshire) aimed at exploring and helping preserve Yorkshire dialects. The Guardian dispatched its North of England correspondent to find out what motivated participants to attend. The course organisers admit most of their clientele are older, although they are also thinking about hosting weekend classes that might be more accessible to a younger cohort. So there is an understandable sense of nostalgia about the enterprise, an attempt to retain a link to previous generations and preserve their way of speaking before it is lost forever.
Perhaps there are some similarities here to the appeal that genealogy and mapping family histories holds for older people. Learning your ancestral dialect offers a link to the past that may be most appreciated as you grow older yourself. One of the participants reflects on how speaking in local dialect was discouraged when she grew up "… it was drummed out of us and it was all Queen's English." This idea that you must speak in a particular way in order to succeed seems so at odds with our 21st century appreciation of diversity and the richness of our cultural heritage, it is hard to imagine the impact these attitudes will have had on a whole generation who might otherwise have inherited and then passed on their parents' way of speech. Researchers comparing data from the 1950s and a 2016 English Dialect survey suggest this dialectal loss is very real, concluding that "children in the north are increasingly using southern pronunciations".
For linguists, an intriguing aspect of dialect is the insight it gives us into the origins of our current way of speaking. In the case of Yorkshire dialect, there are close connections with its Old Norse roots, and this in turn reflects modern Scandinavian languages in many cases. These historical echoes are most evident in items of vocabulary, barn (barn) – child, beck (beck) – stream, lug (lugge) – pull/carry. But a few have transferred into a grammatical structures, such as the retention of earlier forms of English in some past tense formations gat/getten (got) and putten (put). And if your appetite has been whetted for some Yorkshire-isms, the Yorkshire Evening Post has a delightful interview with course tutor, Rod Dimbleby, in which he give examples of the kinds of phrases his students will be learning.
Image source: https://pixabay.com/vectors/yorkshire-rose-county-england-2365926/