Specialist translation: Experts in the field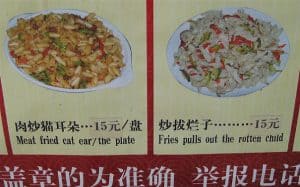 It is a frequent misconception that every translator can handle every type of text that's thrown his or her way. Wrong! In fact, if sourcing a translator privately, you should be wary of translators that do accept anything and everything from legal texts to highly scientific articles, as it probably means the end result will not be particularly accurate. Though many translators can translate general texts, news articles and common interest pieces most, if not all, translators have a field of specialisation. At Rosetta Translation, for example, we would never send a medical text to a translator who deals only with legal translations and vice versa.
A field of specialisation means that a translator is an expert in that field, perhaps not an expert in the profession (e.g. a doctor or scientist) but they are experts in the language of that field of study. This means that they have extended knowledge of vocabulary and syntax of the specialist area of language. For example, an English to French legal translator would know the two legal systems thoroughly, how legal documents in either language are structured and, therefore, be able to recreate the text from the English original in French accurately and succinctly. Legal jargon is particularly complex and knowing the law inside out is the only way to translate this correctly. This is why many of our translators are former lawyers, doctors, engineers etc. who have lived and worked in the language they are translating into/out of.
The field of food and drink, and translations pertaining thereto, interest me, and not purely because I enjoy eating and drinking! You only have to go abroad and be offered a menu in English to realise how awful some translations of dishes, descriptions and the accompanying wine list are. In fact, sometimes the results are down right unappetising!   Having worked in a gastronomic restaurant in Northern France and presenting dishes on a daily basis as if reciting poetry to eager diners, I know how hard it can be to describe the same dish with the same flair and flourish in English.
For example I'd present with gusto:
Je vous présente le merveilleux chariot de fromages affinés d'ici et d'ailleurs, accompagnés d'une salade du moment.  Je vous souhaite une très bonne dégustation !
And when asked to say the same in English: "Here's the cheese board with a salad garnish. Enjoy!"
Rather than a convoluted literal translation of: I present to you the marvellous cheese trolley of cheeses from here and elsewhere, accompanied by a seasonal salad.
The poetic and romantic nature of the French language certainly lends itself to gastronomic descriptions. Pragmatic and straightforward English, not so much! Thus, you can see the quandaries faced by translators: how to deal with specialised texts (and food and drink is certainly one such field) to make them as impactful yet natural sounding in the target language. Expertise, a flair for language and imagination are all part and parcel of a translators skill set.
So, when choosing the right translator and/or translation service provider ensure you choose a specialist in the field. At Rosetta Translation we do this as part of our thorough project management process, acting as matchmakers to ensure that the match between text and translator is the perfect fit!
Now pass me a plate of rotten child… yum!