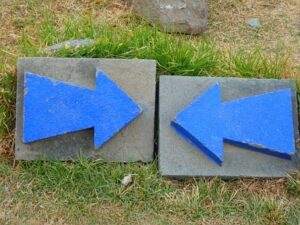 Linguistic false friends are words that appear similar in two different languages but have unrelated meanings. A common example is embarazada in Spanish, which looks like embarrassed but actually means pregnant. Most of the examples of German false friends in this week's blog do not go quite as wildly astray from a semantic perspective, but they nonetheless result in awkward translations that betray the fact that a text has been translated.
The German word optimal can certainly be translated with its direct lexical equivalent in English, but Germans love to sprinkle this word in as an adverb, where English speakers might choose a different option. The phrase optimal gesichert could be translated as optimally secured, but it sounds clunky and something like properly protected is far more natural. If in doubt, do a quick Google search on both phrases in double quotes, the first gets about 8,500 hits, the second suggestion has over 2 million. Other potential improvements on optimal can be words like perfect, ideal, best.
Even a simple word like gut (good) can lead a translator astray. Maybe English speakers are more prone to hyperbole than their German counterparts because good sometimes suggests something closer to fine, ok or even the potentially underwhelming adequate. It is not the ringing endorsement that it appears to be in German. Particularly in marketing texts where a modicum of enthusiasm is required, gut may need a more emphatic translation with options such as great, fantastic or excellent. For example, great value for money may be a better choice for ein gutes Preis-Leistungs-Verhältnis.
Another of my favourite red flags in German to English translations is the straightforward substitution of Variant with its English equivalent. More often than not, in my experience, this is a poor translation choice. In many contexts what is meant is a type of product or model, or perhaps different product options or designs. In the days of Covid variants, this translation choice is more jarring than ever. Nobody in English talks about variants when describing what type of kettle they are thinking of buying. You do not want customers prompted to think about infectious diseases when reading the marketing blurb for whatever aspirational product you are hoping to flog.
Let's finish our guided tour of these slippery German false friends with some vocabulary from the culinary world. Firstly, one that drove me mad during a recent proofreading assignment, the translation of German Gastro. In German the term usually means the catering industry or at least something relating to commercial, large-scale catering. The English term has a very different tone because "gastronomy" (and the abbreviated form) is used specifically to refer to sophisticated cuisine and would never be applied to a snack bar serving hot dogs or a fast-food restaurant or similar. Thus a gastro pub in the UK is one where you can rely on the food to be a cut above average.
Last but not least, the German verb backen, which can indeed mean to bake. But translators need to remember that when English speakers talk about baking, this always involves putting something in an oven. You cannot not bake a waffle or a pancake, these dishes are made or cooked.