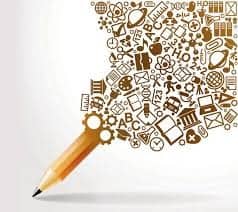 In this series so far we have looked at the difficulties of the fields of medical and legal translation. Translating within the fields of marketing and media brings its own set of issues. As our readers should all be aware by now translation isn't simply a case of replacing one word by another in a different language. Each translated piece of material should carry the same message and be as effective as it would be in the original language. Producing translations of marketing materials that are highly effective in the target language can be a complex undertaking. At Rosetta Translation we take the time to understand the words, the context, the target audience and the purpose of the document in order to guarantee this 'equivalent effect'.
But, we're not here to simply market ourselves, we're here to educate and entertain you also. So let's delve a little deeper into the potential problems faced by marketing and media translators.
Translation vs. transcreation
Often, taking one text created in one language and intended for use in the country where that language is spoken, and then translating it literally, albeit accurately, means that the text becomes less effective and occasionally incomprehensible to the target audience. Marketing texts are written by creative individuals; they tell a story, paint a picture and ultimately create a connection with the reader within that cultural context. Transposing this into another culture without going through the same thought and creative processes as the original author causes great problems. As such, translators will usually be faced with the task of 'transcreating', whereby they take the original intention, concept and ideas of the source text and retell the story in the target language so that the text has an equivalent effect (in translation terms this means that the effect of a translation on its readers should be as close to that of the source document on its readers).
Idiom
In a previous article we looked at the problems of translating idiom. This is especially true with marketing materials, as they often call for phrases and language peculiar to the target market. Understanding these turns of phrase is one thing, translating them into something equally as entertaining and effective is another.
Slogans, straplines and catch phrases
Well known products and brands also have well known slogans: Just Do It (Nike), I'm lovin' it (MacDonalds), Every Little Helps (Tesco) are just a few that spring to mind. Being able to translate these kinds of catch phrases means becoming a creative mastermind, not an easy task for anyone!
A text that doesn't quite hit the mark can leave readers feeling bemused and confused, or downright hilarity could ensue if it's wildly left of the mark. Having a clear brief and also the support of the client is crucial in this type of translation project, so that both parties know what is expected of the finished translation. Working with clients to create a text that can fit into a culturally suitable and country specific marketing strategy is important. Additionally, translators need to be asking for as much detail/context as possible (as the original author would have done) in order to create a text that is the perfect fit.
We've worked with clients such as Mediacom and Mind Gym over a number of years, carefully selecting linguists who have experience working in the media and marketing sector in their local countries. This has ensured that our team of specialists can proficiently localise the material for translation so that it is well received by audiences worldwide.