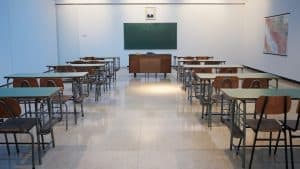 The world is awash with obscure celebratory days to mark pretty much anything you can think of, and languages are no exception. There's the European Day of Languages on 26th September, originally conjured up in 2001 by the European Union and the Council of Europe. Specific languages often have their own day, for example the UN celebrates French on 20th March, Chinese on 20th April, Arabic on 18th December, while English and Spanish share 23rd April. This blog previously marked International Translation Day on September 30th with an article about the patron saint of translation, Saint Jerome. So do we really need a special celebration for spelling reforms?
Well, just when you might have worried that we were running out of linguistic interest in your calendar, we actually have "World dictionary day", held on October 16 in honour of Noah Webster's birthday. While some of these celebratory calendar dates seem somewhat superfluous to requirements, I feel Webster's life, his efforts at spelling reforms, and his influence on the English language in general are well worth closer inspection.
Webster was born in 1758. He studied law and worked as a teacher as well as publishing literary pieces supporting the American Revolution. In 1783, he published the first volume of "A Grammatical Institute of the English Language", which became more commonly known as "The Blue-Backed Speller" on account of its cover. The impact of this text is extraordinary; 385 editions were published in Webster's lifetime alone, with 15 million copies sold in just over half a century following its publication. This book was the foundation for teaching American children how to read, spell and pronounce words for the next 100 years. Arguably, it constitutes the single most successful of spelling reforms anywhere in the world.
Webster's political support for American nationalism was founded on a belief that America was superior to the Old World in every regard. He wrote "America sees … the kingdoms of Europe … she laughs at their folly and shuns their error." Similar principles applied to his thoughts on the English language, which he felt had been corrupted in Britain under "the influence of men, learned in Greek and Latin, but ignorant of their own tongue". He was adamant that America should forge an independent path, writing in Dissertations that "customs, habits, and language, as well as government should be national. America should have her own distinct from all the world."
His aim in the Blue-Backed Speller was to standardise pronunciation with rules that were sufficiently simple that "every peasant, who will take the pains to understand them, may acquire as just a pronunciation as the most accurate scholar." Over time, he selected the spellings that to this day distinguish American from British English, exhibiting a preference for a more phonetic approach (color vs colour, defense vs defence, center vs centre).
Webster received royalties of half a cent per copy of the Blue-Backed Speller and this effectively funded all his subsequent work, including his dictionaries. In 1806 he published the Compendious Dictionary of the English Language, followed in 1828 by An American Dictionary of the English Language, the foundation for the subsequent Merriam-Webster dictionaries which are still the gold-standard reference for American English today.
Sources
https://www.un.org/en/sections/observances/international-days/
https://www.rosettatranslation.com/patron-saint-translation/
https://www.theatlantic.com/entertainment/archive/2019/05/dictionary-wars-peter-martin-excerpt/588586/