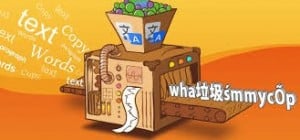 Outside the translation and language industry little is really known (understandably perhaps) about translation technology. Machine translation is a type of this technology, for example Google Translate and Babelfish, of which many people have heard of. But, tools used by translators, translation companies and the people who require translations are another kettle of fish.
We're always keen to emphasize the fact that humans are not going to be replaced any time soon by machines or the technology they use. Just as robots are not going to take over the world, develop emotions etc. within our generation at least. But, as with the technology and robots we use on a daily basis, these tools can certainly assist and improve the quality of not only our lives, but our translations too.
Alexander Pope once said: 'To err is human, to forgive, divine.' Human nature and the human brain are all error prone, as such, despite thorough checking, double and triple checking mistakes do slip through the translation net. Forgiveness for these mistakes is hard to swallow, so to reduce the need for divinity technology can be used to reduce human error.
Using translation memory and terminology tools means that translation agencies and individual translators can leverage the use of technology to assist their work, increase consistency and speed without compromising on quality. These tools also mean that clients can leverage savings if they consistently use the same provider and build up a 'bank' in their translation memory.
Does this all sound like Double Dutch? Well let us give you a guided tour of translation technology and the tools out there that assist (and some may say, hinder) the translation process.
What is translation memory?
A translation memory (TM) is a store of all previously used 'segments' (these can be individual words, phrases or chunks of text) that have been 'aligned' to their correct translation in a piece of software (we'll come to the types of software out there in a later post). A translator can then subsequently run certain types of documents through the memory to see whether there are any matches. These may be 100% matches, or matches that the tool suggests (fuzzy matches) as they look similar/contain similar words. The translator can look through these highlighted matches as they translate in the tool and either accept them (if they agree with the match) or alter them so they are correct, thereby updating and building up the memory.
From a client perspective, for example, if there is a project of several similar documents the ideal would be to have one translated and a TM created from this translation. The subsequent documents are then 'fed' into the software and analyzed, it's possible that 50-75% of each document will not need to be retranslated in full if the matches with the first document are 100%. This will save money as translations are usually charged per word.
As a translator, having your previously translated material in one place as a bank of translated segments not only speeds up the process as you can often 'pre-translate' files if you have decent matches. But, it also increases consistency, as you don't have to rely on your own memory to recall how you have translated a certain term or phrase earlier in a text or in a related document.
This is what translation memory is at its most basic level. There is a software for every type of translator, free and very expensive, all come with various features geared towards making life easier (albeit more complicated whilst you figure out how to use it!) and to assist with producing with consistently high quality translations.
Stay tuned for more as we continue our walk though translation technology world!