I spend much of my day grappling with German texts, wrestling complex sentences into passable English and cursing the German penchant for burying the verb several miles off from its companion. So when I sit down for supper with the family, it can be frustrating to find that I need an interpreter to follow the conversation between my own children. When not in monosyllabic grunting mode, the two teenagers in the house are adept at delivering utterances that are completely impenetrable, even though they are entirely composed of English vocabulary. What can "unstanning the skinny legend" possibly mean?
My eldest child was recounting a conversation with a friend concerning a barista working at a well-known coffee vending outlet. The full sentence was as follows: "We should totally unstan the skinny legend". With some gentle persuasion from their baffled mother, a rough translation was eventually provided along with some insight into youth culture. Let's start with "the skinny legend", this refers to the aforementioned barista who was apparently 'pleasing to the eye'. Urban dictionary helps us out with the following definition: "a phrase used by a social media sub-group called 'stans'. It is commonly used to refer to celebrities […] who are glamorous and talented, no matter their weight. It is also used ironically to refer to cute animals, people, objects etc."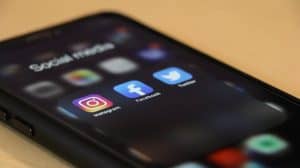 "Stans" deserve an explanation in their own right although this term is relatively mainstream and even warrants an entry in the Oxford Dictionary, which defines a stan as "an overzealous or obsessive fan of a particular celebrity." The origin is thought to be early 21st century (ancient history in teen lingo terms) and probably alludes to the 2000 song 'Stan' by Eminem about an obsessed fan. The word can be used either as a noun or a verb and it can also be deployed in the negative – as in the sentence which had me so confused. The aforementioned attractive barista apparently did something to fall out of favour with the teens (the precise details of this faux pas are lost in the mists of time), hence the need to "unstan the skinny legend". So, to recap: "stan" means you really approve of someone, "unstan" means you are removing your seal of approval, and a "skinny legend" refers to someone (usually a celebrity) whose fans consider them appealing.
It's exhausting trying to keep up sometimes. After clarifying the skinny legend unstanning incident, I was given a whirlwind interpreting tour of teen language with suggested responses to fit in with the crowd. So you need to say "shook" to express your astonishment at what's been said, or even better some variant of "wig", "wig snatched" or "my wig is gone" which means you are so stunned your wig flew off. Or if you simply want to imply empathy and show that you relate to what has just been said, you could try "mood" or "big mood" or even "big fat mood". Needless to say, by the time you read this blog post the vocab will have moved on and geriatric status is guaranteed if you try to use any of the phrases suggested here.
Sources
The teenagers in my house!
https://www.urbandictionary.com/define.php?term=skinny%20legend