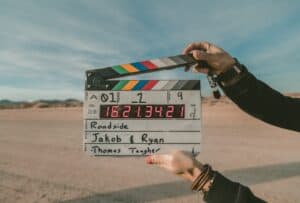 Last month I wrote a blog post about the title of the latest instalment in the Star Wars movies series, "The Last Jedi". I confessed my almost complete ignorance when it comes to this particular movie franchise as I have somehow reached middle age without ever having seen any of the movies in their entirety. But like most people I'm familiar with many of the characters and, as a linguist, I had been naturally drawn to the charms of Yoda with his quirky Object-Subject-Verb (OSV) or sometimes Object-Agent-Verb (OAV) syntax: "Powerful you have become, the dark side I sense in you."
As it turns out, my character allegiance was perhaps misplaced. When fact-checking my thoughts on the singular plural debate around "The last Jedi" with my Star Wars savvy husband, imagine my astonishment when he casually drops into conversation that C-3P0 was a translator. How had I been unaware of this? I could have told you that C-3P0 was a golden plated robot. I could even have identified his sidekick as R2D2. But I had no idea that we translators potentially had a hero to venerate in a galaxy far, far away.
And what a translation hero! C-3PO has mastered seven million different forms of communication and is seen here interpreting for Jabba the Hutt. Maybe I should watch a Star Wars movie after all.
Anyway this set me wondering if I had missed other translators in movies. I already had "Arrival" flagged on my must watch list, being aware that the story centres around expert linguist and translator Louise Banks, who is called upon to communicate with alien visitors who have unexpectedly arrived on Earth.
In fact, although I love watching movies and going to the cinema, I seem to have missed a whole host of opportunities to view movies involving translators/interpreters. Here are just a few viewing ideas.
In "Charade" (1963) Audrey Hepburn stars as a UN interpreter who abandons her duties to investigate the mysterious death of her husband. Here she is in action with some cutting edge simultaneous interpretation technology of the era, and rather distracted by having Cary Grant in her booth (who wouldn't be?).
More recently, Nicole Kidman plays a UN interpreter in Sydney Pollack's political thriller "The Interpreter" (2005). Her job plays a central role in the narrative as she is placed in great danger by overhearing two men discussing an assassination plot in Ku (a fictional African dialect, created especially for the movie by the director of the Centre for African Language Learning, Said el-Gheithy).
Perhaps the first movie to spring to mind when thinking about translators on the silver screen is the Sofia Coppola classic "Lost in Translation" (2003). Akiko Takeshita plays an interpreter hired to work as a go-between a Japanese director and actor Bill Murray on an advertisement-shoot. Although translation only features tangentially, the movie explores the issues of cultural isolation and language barriers.
Sources
http://starwars.wikia.com/wiki/C-3PO
https://www.theguardian.com/film/2016/nov/13/arrival-review-poetic-vision-contact-aliens
https://en.wikipedia.org/wiki/Charade_(1963_film)
http://www.imdb.com/title/tt0373926/
https://en.wikipedia.org/wiki/Ku_(fictional_language)