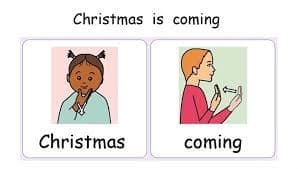 Rosetta Translation offers many language services to people all over the world: translating and interpreting in to and out of many foreign languages. We pride ourselves in the quality of the work we provide our clients, and the standards of freelancers we work with on a daily basis. We set the bar high in all aspects of our work, values and presence within the community. This is one of the reasons why we were contacted by the charity Crisis UK to provide them with British Sign Language interpreting (BSL interpreting) for a Christmas event.
Crisis UK is a national charity for single homeless people, dedicated to ending homelessness in the UK by campaigning for change and offering life-changing support and services to the homeless. This Christmas they will be holding several events to provide information to the estimated 10,000 volunteers they are looking for in order to give a Christmas to the homeless this year. All volunteers who have declared themselves to be deaf or hard of hearing will be invited to attend one information session.
We were contacted by Crisis UK to provide them with BSL interpreting at the volunteer event. The event – one of several for the Christmas volunteers – will be held in order to tell the volunteers more about the project, their roles and responsibilities whilst volunteering and how get the most out of their experience.
Rosetta Translation works closely with Clarion to provide BSL interpreting in a variety of contexts and situations. Clarion is the UK's leading BSL interpreting agency, which facilitates interpreting and communication services throughout the UK. On this occasion Clarion's CEO, Sally Chalk, was keen to offer the BSL interpreting free of charge to Crisis UK via their Clarion Community Chest initiative.
This Community Chest, first launched in early 2015, aims to give "deaf and hard of hearing people free access to events through the provision of BSL/English Interpreters or communication support and ensures equality of access for everyone" (to read more click here).  A perfect fit for the Crisis UK event this Christmas! This means that Crisis UK will be able to use the money saved to pay for hot meals and to provide advice, support and services to the thousands of people who sleep rough on our streets.
Rosetta Translation would like to take this opportunity to thank our BSL partner Clarion for offering the BSL interpreting free of charge. We would also like to share the valuable work that Crisis UK do in order to end homelessness. We're proud to have been a part of this partnership in striving for equality in the deaf and deafblind community and will look forward to facilitating similar events in the future.
"I like this project a lot", says Eric Fixmer, Managing Director of Rosetta Translation, "I am very happy that we have been able to facilitate this event and that we are able to contribute in some way to such a good cause."
For more information on Crisis UK, Clarion and BSL interpreting through Rosetta Translation please use the links below.
Sources
https://www.rosettatranslation.com/sign-language-interpreting/