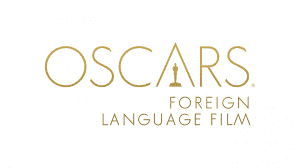 Excitement is mounting in the film industry at the prospect of the annual Oscars ceremony on February 26th and there is one award category in particular which will be of interest to those working in translation: the Best Foreign Film award. To be eligible for the award each film must be a feature-length motion picture produced outside the United States of America with a predominantly non-English dialogue track. The nomination process is best described as Byzantine and is invariably the source of much speculation and rumour. Firstly, the film industry in each country is invited to submit a single nomination to the Academy for the period under review (October 2015-September 2016). For the 2017 awards 85 submissions in over 50 different languages were initially accepted for consideration.
But that is only the beginning. Between October and December each year a set of screenings are held to whittle down these submissions to a preliminary shortlist of nine films which are announced in the December prior to the awards. Academy members are allocated particular films to view and each member must view and rate a minimum number (usually 13-15) films in order for any of their ratings to count. The member-voting system determines 6 of the films to be shortlisted with an additional 3 included at the whim of the Foreign Language Film Award Committee. Why the need for a separate committee to review the films? Some claim that Academy voters simply can't be trusted to select the best foreign-language films, indeed there have been some glaring omissions in the past, so the committee allows for some behind the scenes 'fixing'. Is the system fair? Probably not. But Hollywood watchers love to speculate about which of the 6 films on the shortlist made it via the members' vote and which were ushered in by the committee.
For 2017 the 9 shortlisted films came from Australia, Canada, Denmark, Germany, Iran, Norway, Russia, Sweden and Switzerland; a list which reflects the traditional European bias in the awards. Of the 68 awards handed out to foreign language films by the Academy since 1947, 56 have gone to European films, 6 to Asian films, 3 to African films and 3 to films from the Americas.
The next stage is for Academy Governor Mark Johnson (kingpin of the aforementioned foreign film committee) to select a star-studded team of 30 reviewers from the industry to view the shortlisted films and vote by secret ballot to create the final list of five category nominees. These are announced in late January at the same time as all the other Oscar category nominations and this year's contenders are: Land of Mine (Denmark), A Man Called Ove (Sweden), The Salesman (Iran), Tanna (Australia) and Toni Erdmann (Germany).
Each of these films are made available to the Academy members who must pledge to view all five before casting their vote. The bookies have The Salesman or Toni Erdmann marked out as the most likely winners but, with the outcome completely dependent on the whim of the 6,000 Academy members, the final verdict is anyone's guess …
Sources
http://www.indiewire.com/2016/12/oscars-2017-foreign-language-shortlist-1201756813/
https://en.wikipedia.org/wiki/Academy_Award_for_Best_Foreign_Language_Film#Awards_by_nation
https://www.theguardian.com/film/2017/jan/24/oscars-2017-full-list-of-nominations-awards-movies