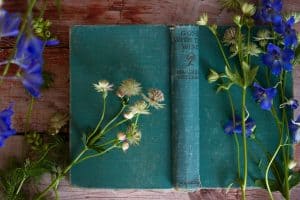 To celebrate this year's Book Lovers Day (back in August) the language learning marketplace Preply compiled a report on The Most Translated Books in the World. The result is a rather charming, whirlwind tour of global literature depicted in a series of maps, highlighting the top text in each country. Like any statistical finding, the results should be interpreted with due emphasis on the factors that influence the data. There is no claim that these most translated books are more important than other texts or that they necessarily represent their source country in any way. However, the focus on how many languages a text has been translated into does give a sense of each book's global reach.
Most translated books; except for (most) religious books
Preply excluded religious texts for the good reason that these would have dominated the lists. However, classifying books as religious or secular is not always straightforward. The USA's most translated text "The Way to Happiness" tops the list despite being written by Scientology founder L. Ron Hubbard. Some argue the book is merely a general moral code based on common sense, others point to terminology that is specific to Scientology with former member of the church Vicky Aznaran suggesting the book is designed "to make Scientology palatable to the masses."
Conversely, the Chinese entry may be the beneficiary of over-zealous exclusions. Sure, "The true story of Ah Q" is a fine novel by Lu Xun, and here shown to have bened translated into at least 14 languages. What about the "Dao De Jing" by Laozi, though? One of the great classics of Chinese literature, it was written around 400 b.c.e., and is one of the fundamental texts of philosophical Daoism (Taoism). Does that make it a religious text? More so than L. Ron Hubbard's work? We will come back to China in our 'issues' section below, but it's worth noting here that Mao Zedong's Little Red Book (or more accurately "Quotations from Chairman Mao Zedong" has also been omitted, despite being (conservatively) translated into at least 20 languages. Have political works been excluded from the list as well, then?
The most translated books are children's books
Leaving aside the debate over religious texts, many of the leading contenders in Europe come from children's publishing. Sweden gives us Pippi Longstocking by Astrid Lindgren (70+ languages), Denmark offers Hans Christian Andersen's Fairy Tales (160+ languages), Italy gives us The Adventures of Pinocchio by Carlo Collodi (300+ languages), and England has Alice's Adventures in Wonderland by Lewis Carrol (175+ languages). You might be surprised to find J. R. R. Tolkien's The Hobbit assigned to South Africa, which is the author's birthplace. None of these authors is still around to enjoy their success and this is probably no coincidence as the longer a book has been around, the better its chances of having been translated into more languages. But some contemporary authors do make the grade and Ireland's John Boyne was certainly delighted at his inclusion, tweeting "Quite proud to see The Boy in the Striped Pyjamas is Ireland's representative! (53 languages and counting!)."
The overall winner is The Little Prince
Children's literature also claims the overall global winner amongst most translated books. France's The Little Prince by Antoine de Saint-Exupéry has been translated into over 380 languages, easily beating L. Ron Hubbard into second place with an approximate translation count of just 112 languages.
Most translated books in less read continents
Scrolling through the maps for Africa, Asia and South America I am made uneasily aware of my Eurocentric reading habits. The only listed book from South America on my bookshelves is One Hundred Years of Solitude by Gabriel García Márquez and I did not fare much better for Asia or Africa. The maps are certainly a lovely prompt for exploring some far-flung corners of the globe through books.