Evolution of the translation industry: Planning for Success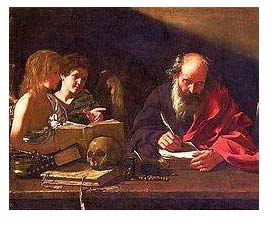 On 30th September 2010 language service providers around the world will be celebrating the day of our patron saint, Saint Jerome Eusebio (pictured). We take this opportunity to invite you to participate in this momentous occasion and reflect on the ever-changing face of the translation industry.  With the development of international business and economic ties, the communication and specialist skills of language service providers are becoming increasingly indispensable.
Translators are not only valued business partners, but also play a role in helping to preserve multilingualism and interaction between the worlds' many languages. They are the predominant driving force in the effort to conserving the six to seven thousand languages spoken worldwide.
In a world with continuing expansion of trade, together with the progression of the internet and technology, the translation industry is also evolving and embracing change. We are increasingly called upon to provide specialists in very specific subject areas which arise through new cultural, scientific and economic evolutions, whilst maintaining a broad knowledge and cultural understanding.
The evolution of the translation industry means that it is becoming ever better placed and equipped to meet the arising challenges of the modern world, striving to create centres of linguistic excellence the world over.
Rosetta Translation is constantly reinventing itself to cater to the needs of its clients. We are not afraid to tackle the ever increasing hurdles of the corporate world, encouraging our clients to develop international business and communication, developing mutual trust and confidence, and ultimately cementing long-standing relationships.
For further information about International Translation Day 2010 visit the International Federation of Translators website: