It is always fascinating to my mum how I – a native French speaker living in London – am able to understand and speak a language that is not my own with apparent ease. She keeps asking me "how do you do that? You're practically bilingual!" with a proud smile when to me, I am way far from being bilingual, I'm just fluent. So why is that?
What is the difference between fluent and bilingual?
Even for a native speaker, it's impossible to know all the terminology and specific vocabulary of his own language. Studying a language does not mean you master any specific words because you don't need them on a daily basis. That's why we study specialised fields: to learn the new vocabulary that would be needed on a daily basis at work. What's the difference then between being bilingual and being fluent?
The definition itself may give you a more accurate idea: being bilingual means "using or being able to use two languages with equal fluency." Basically without even thinking about it. Being fluent on the other hand means "capable of using a language easily and accurately." For example, I'm French, but from Reunion island, not from Metropolitan France. I'm native French as this is the language we learn at school and use every day, but I'm also bilingual in Reunion Creole. Creole is our local patois, an oral language with no fixed writing rules or conjugation, the one you learn with your grandparents and friends during breaks at school. You incorporate it without even realising you are actually learning a new language.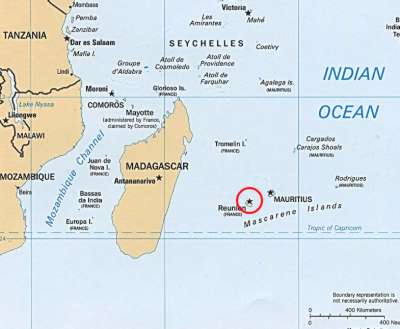 At the age of 9, I then started to learn English as an "official" language (Reunion creole is only used informally in Reunion Island in contrast to English or French). Learning from a young age is a huge advantage but it is not a guarantee that you will become fluent.
How do I become fluent in a language then?
Learning a language at school for 10 years because you have no choice does not mean you like it and want to practice it. Studying English is mandatory in French schools and studying a third language, such as German or Spanish, is a very common option. So what's the trick then? Well my friend…Practice. And dedication. Yep, that's the secret. I know, "boring" right?
When I started studying English I really struggled to remember everything: vocabulary, conjugation and different tenses, grammar, spelling, pronunciation, and the oh-so-memorable irregular verbs we had a recite every single year. It was not easy, but one thing I found to be a very good exercise was  listening to songs on the radio, recording them, then playing them and trying to transcribe the lyrics (I'm speaking of a time when the Internet and Google did not even exist, can you imagine?). First you get used to the correct pronunciation in the target language, before realising the subtleties of regional accents, then you learn some vocabulary. Cheesy love songs from the Backstreet Boys are not an academic vocabulary I agree but hey, you have to start somewhere, right?
You can also gain a bit more confidence in being able to comprehend the new language. The next step was to watch TV shows. First in "cheat mode": with French subtitles. Not long after that you realise that you are so dependent on the subtitles that you don't even pay attention to the English audio nor to the movie itself! So having the subtitles matching the audio language is a more effective step to overcome your listening difficulties. I remember pausing every five minutes to look for a word in the dictionary, sometimes not even finding an answer because it was slang or a reference to the local culture that I was not familiar with.
And finally comes the glorious day. You are nervous and excited, there you are after all those years of practice: watching an episode in the target language without any subtitles!
Don't panic if you only understand half of it, it will get easier with time. Start by watching a movie or TV show you already know in your own language in the one you are learning. Because you already know the context, you are able to translate in your head and understand what is being said. Because transcreation and use of the local culture (especially in puns, jokes and play on words) is different, you still learn from the target language and you don't focus on the storyline or get distracted by the "pictures" because you already know the plot.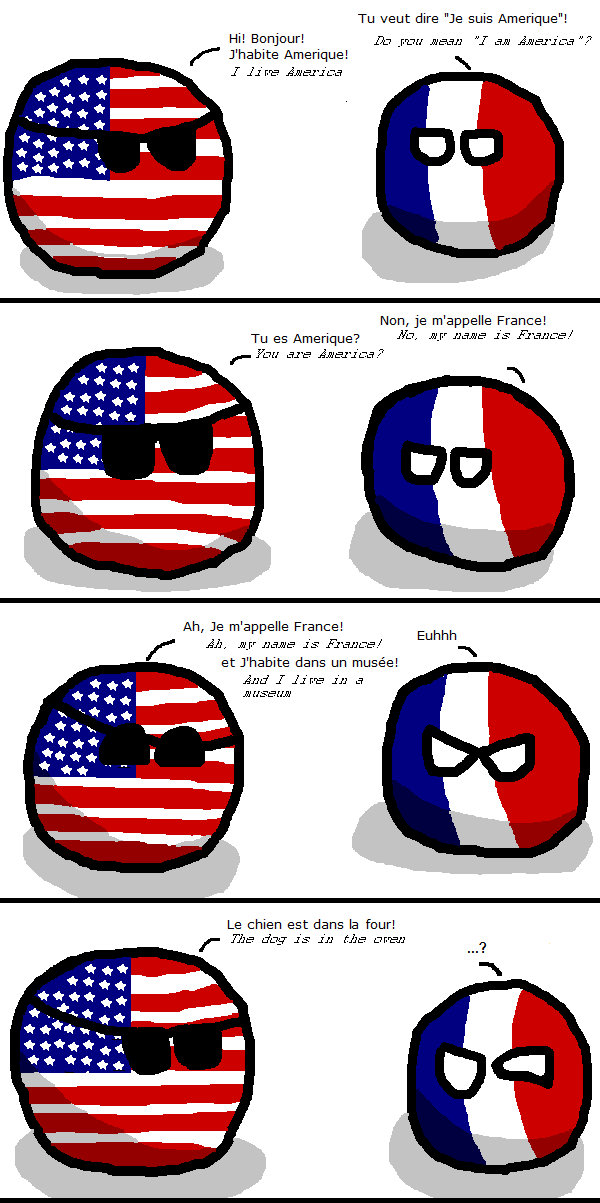 "Country balls" illustrated pretty well what could happened, but don't let that stop you, it's part of the game!
In short, what you need is:
Practice is key, it is so easy to forget a language you learned for years because you don't use it on a very regular basis.
Patience is mandatory, it will take years to achieve a level of fluency but the more you practice the easier it will get.
Immersion in a different country is a huge help, if and only IF you mingle with the locals! I remember when doing a Working Holiday Visa in Australia that groups of French people were spending most of their time together because they were scared of sounding ridiculous to Australians. Don't be scared, but find people who want to learn, just like you. If you are French for example, try to speak English with your friends, if you travel try to keep speaking the language together and with others. There is no point if you only find people that speak your own language, no matter how reassuring that could be. In the end you'll see it's not as scary or hard as you thought.
But your best tool will always be….your own motivation 😉
Good luck, mate!