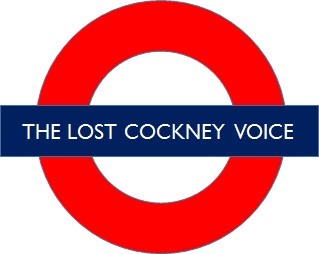 Rosetta's London office is located on Whitechapel High Street near Aldgate, very much in the heart of cockney London. The traditional definition of a cockney is someone who was born within the sound of Bow bells, which ring out from the church of Saint Mary le Bow in Cheapside just under a mile from Rosetta's office. A study to coincide with the launch of the Times Atlas of London in 2012 looked at how ambient noise levels in the city have affected the reach of the sound of Bow bells over the past century. Thanks to busy roads, aeroplanes and other noise sources, the study concluded that nowadays the bells can only be heard around the City of London and Shoreditch, whereas 150 years ago they could have been discerned as far out as Camden, Southwark and Waltham Forest. While geographers and acoustic church bell experts debate the borders of the cockney region, linguistically it is pretty widely agreed that cockney accent can be heard outside London itself in Essex towns such as Basildon, Billericay and Harlow.
How does the cockney accent sound like?
The cockney accent has a range of phonetic features which distinguish it from standard British English. These include "h" dropping, as in Eliza Doolittle's pronunciation of "'Enry 'iggins" (the phonetician Henry Higgins in George Bernard Shaw's Pygmalion, who bets a friend he can pass off the cockney flower girl as a duchess by teaching her to speak "properly"). Another characteristic feature is t-glottalisation, with the glottal stop replacing /t/ in various positions.
A wonderful example of this appears in a classic British 1980s Heineken advert which presents a reverse spoof of the Pygmalion setup, with a posh girl being taught how to speak proper cockney. Only after swigging the aforementioned beer is she able to glottalise the "t" in "The wa'er in Ma-jaw-ca don't taste like what it ough'a!". One more distinctive feature to look out for is what is called /th/-fronting. This is evident in words such as "maths" (pronounced "maffs") or "weather" ("wevver").
Evolution
Like other accents, cockney has not been impervious to linguistic change and in a recent BBC radio 4 programme the writer and broadcaster Cole Moreton looks at how the cockney voice has evolved over the last eighty years. His journalistic quest begins with memories of his own East End childhood and the voice of his grandmother Gladys, who spoke a blend of classic cockney with the refined received pronunciation English she and her contemporaries would have listened to on the radio (or wireless, as they would have called it). Gladys and her friends spoke in a way which retained echoes of their East End roots but had a distinct note of aspiration too. Moreton describes this as "half queen, half cockney".
Moreton's grandmother is no longer alive but he is convinced he can find someone whose speech is similar and so he sets out to find "the lost Cockney voice". His search takes him to meet the inimitable June Brown, the ninety year old actress who has played the part of Dot Cotton in the soap opera East Enders for over three decades. The programme also touches on modern day Estuary English and multicultural London English before Moreton is finally introduced to 91 year old Beryl, who he identifies as one of the few remaining women who are still "speaking the queen's cockney".