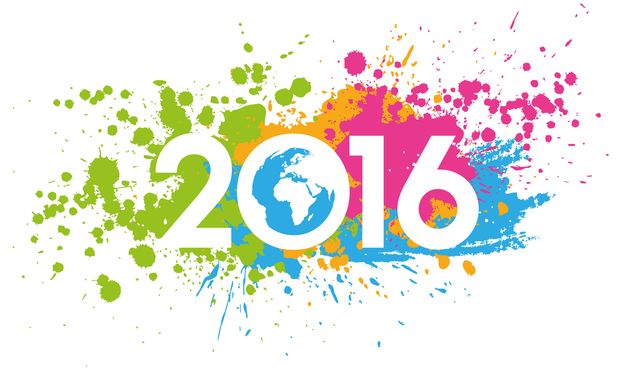 2016, for many it's been a tumultuous year of political uncertainty, economic worry, natural disasters and the loss of well-loved personalities. It's not all been doom and gloom, however, and I think it is important for us to also remember the positive points and developments of the year. That said, let's take a look at what's shaken us most this year.
Trump for President
No review of the year would be complete without mention of Donald Trump. For the latter half of the year much of the world's news coverage was about the US presidential election and who would win the closely fought race. Despite winning the popular vote by 1%, Hilary Clinton lost out to Donald Trump in the electoral college vote, 232 vs. 306. Many Americans, and indeed much of the world, is unsure of what the future holds once Trump is inaugurated in January. If he is true to his word and his election promises, then it seems like we're all in for a bit of a shake-up. To name but a few areas of concern: NATO has been criticised by Trump as being obsolete; closer allegiances with Russia could be forged; US trade policies with the rest of the world could change dramatically; an increase in nuclear weapons in Asia and the Middle East.
It seems that Trump has already started making waves in international diplomatic relationships in recent weeks by speaking directly with the leader of Taiwan, the first President to do so since 1979 when Sino-US ties were established. Trump's unpredictable and off-the cuff style to politics could continue to be cause for concern in delicate diplomatic relationships such as with China, North Korea and Iran. Can his brash approach to politics translate to the intricacies of international relations? Only time will tell. What I can say is that I don't envy whoever Trump's interpreter during these encounters and meetings will be!
2017 will be an interesting chapter in American history and politics.
Brexit
Not to be outdone by the Americans, the British also shook up the world with their decision to leave the European Union in June 2016. Despite the feeling of mourning in London and the shock waves and uncertainty felt throughout the EU little seems to have changed (apart from political leadership) in the latter half of the year. Exchange rates have been affected, but at the time of writing, the economy appears to be growing, with further growth forecast for 2017, despite the doom and gloom recession stories following the referendum. Theresa May, current UK Prime Minister, has said that article 50 of the Lisbon Treaty will be triggered by the end of March 2017. What this will mean and when we will actually exit the EU is still unclear.
            Read our previous articles on Brexit and the EU and what this means for the translation industry for more details.
Artificial Intelligence
I'm sure for some the new iPhone 7 release has been the highlight of the technological advancements of the year. But, what we are excited about in the world of translation are the developments in artificial neural networks (ANN). Both Google and Facebook have invested many resources into this area of artificial intelligence and how this can be used for translation technology. Having intelligent systems that can 'learn' to translate more accurately in our social media products is an exciting step forward for the industry.  Our articles about Facebook and Google Translate go into more depth.
Technology
Development in technology has continued to amaze us throughout the year including the Pilot System a gadget to help us speak to and understand someone in a foreign language, as well as numerous translation and language learning apps. Google Glass seems to have been replaced by the SnapChat Spectacles and Google Translate celebrated its 10th birthday.
If 2017 is as eventful as 2016 then we're in for one hell of a ride!