What Makes a Good Interpreter?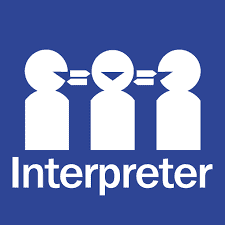 As we've said before in this blog, just being able to speak another language does not make you an interpreter. Professional interpreters have done much training and study to get into the field, they may have also spent a significant amount of time in another field such as law or medicine before making the lateral move into a language profession. As such they have much more than just language skills. In this blog post we'll look at 5 skills interpreters require to really be successful as a professional.
Language and cultural awareness: Strong language skills are an obvious must have. Being able to speak one or more languages to native level in addition to your mother tongue is crucial. You will need to know the language inside out; idiom, metaphor and colloquialisms are all markers of how well you know a language. The type of situation the interpreting is required for will dictate the type of language involved e.g. a court case will involve formal, legal language, whereas a tour around a factory or a business lunch would require a more informal, colloquial style. Having a field of expertise is important, as each specialization has its own vocabulary. In addition to linguistic abilities an interpreter is also very familiar with the culture of the language, general knowledge and current affairs. Being able to accurately interpret cultural references and know how to deal with delicate cultural issues is crucial.
Professional: This means being punctual, reliable and discrete at all times. It also means being flexible, as often interpreting jobs may not go as planned, events might run longer than intended, delegates delayed etc. Being willing to put in the hard work and go the extra mile in difficult situations will help you build your reputation. As an interpreter, you may also find yourself in sensitive and stressful situations, so remaining professional and calm at all times is important.
Good memory: Depending on what type of situation an interpreter is in they will have to rely on their memory to a certain degree in order to accurately relay the spoken information they have just heard. Equally, being a great listener goes hand-in-hand with having a good memory. An interpreter will need to listen, process and create the meaning in the target language all at the same time. For consecutive interpreting, an interpreter will take notes and create a visual record of what they are hearing so they can then recreate the speech in their native tongue once the person has finished talking. The speech they are interpreting could be from 5 minutes to 50 minutes so they'll need to be an expert in note taking and remembering the flow of the discourse.
For liaison interpreting or simultaneous interpreting the interpreter needs an excellent short-term memory as they won't be able to rely on notes and will need to recall everything that has just been said.
Pubic speaking skills and confidence: As a key figure in helping people understand what is being said you will need to have confidence in your abilities and in your manner. You may be the focus of the attention, or hidden away in an interpreting booth, but either way you will need to be able to engage your audience, inspire confidence in them and speak clearly and fluently. In some cases there may be large audiences relying on you to understand what is being said, so having stage fright is not an option.
Personal qualities such as compassion and integrity are a must. Whilst you should remain professional and not become involved in the situation, however tempting that may be, it is still necessary to show compassion where appropriate. Needless to say you will also need to be a likeable and approachable person as you'll be closely interacting with various people
Being recognized as a reliable interpreter can take time and a lot of hard work, but being a member of a recognized body such as the Institute of Translation and Interpreting (ITI) or the Chartered Institute of Linguists in the UK, or the American Translators' Association is one step to adding to your credibility. It also gives you access to you a wide network of your peers who can support you, provide guidance and advice and potentially recommend you for jobs also.
For more details on how you can get into interpreting check out our careers pages as well as the professional bodies in your region.
Resources
http://www.iti.org.uk